Apply now to study with us
Learn to do real estate without a license using our proven systems and process and back-office support.

We'll pay you on performance - and get 100% of your real estate license paid for!
We are a local real estate team that provides sellers and buyers every kind of option you can think of. We train real estate agents and other people that are interested in real real estate and want to make this their full time occupation.
Dear Columbia Neighbor –
I want to thank you for visiting this page to learn more about what it would be like to work together to make money in real estate.
I'd like to mentor you as an understudy to teach you everything I know about real estate, whether that's becoming a licensed agent, investing, administrative work, even buying single family real estate for passive income.
You do not need a real estate license to start working with us.
My wife Erin and I are in our mid-30's and we own a small team and several rental properties in the Midlands while currently living here in Irmo. We buy, sell, and invest as well as help sellers and buyers do the same. We sold 26 homes our very first year in the business, have completed several rehabs, own long term rentals, Airbnb properties and have been a part of 100's of successful real estate transactions. During COVID, business is picking up since property prices are sky high and interest rates are so low. Also, properties are hard assets for people that can be sold to help pay their bills.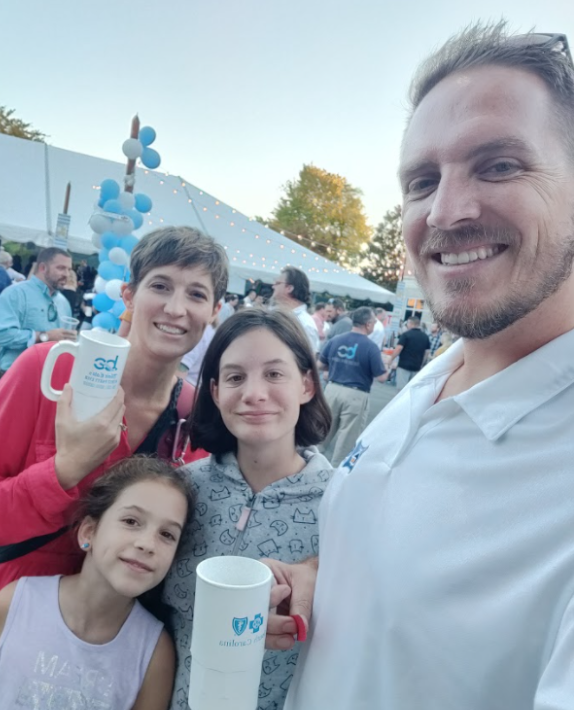 We can do everything from a traditional sale to creative finance and even Rent to Own programs for buyers. We are a swiss army knife of sorts to provide options for clients. We just helped a seller that wanted to unload a property because an investor did him dirty and he just wanted to get rid of it. We mentioned to him, if he could make more money and list it traditionally while having it sold just as quickly as any other option, would he be open to it. He of course said yes and we received multiple offers well over asking price and we still made a great commission check, put way more money in his pocket than he thought he'd receive and closed in less than 30 days (he was ready to make nothing). Talk about a win-win!
We run ads for sellers and buyers in the area for all kinds of reasons. They call us and our assistants answer the phones, we ask them what has them thinking of moving, and then they schedule a time for us to meet with one of our Certified Expert Advisors, and we work with them by sharing options that make sense based on their needs.
*NOTE: This is all done ethically. We explain all options to the seller or buyer including what their home would be worth with a traditional listing or if they want speed and convenience we have cash options as well. We also advise on all buying options. We always act in the person's best interest and our Google, Zillow and Facebook reviews reflect that.
What's really nice about all this, by the way, is it's all done safely with COVID practices that meet or exceed local standards if the person chooses. Everything is 100% virtual - you can get the job done safely, anywhere, and at any time from home or if you choose you can work in our office. It's this type of work situation that will put you on the right side of the K-shaped recovery.
We currently are on pace to have at least 12 + new team members this year, buying several more Airbnb properties and closing over 100 real estate transactions by the end of 2021. Building wealth is like watching paint dry when you're growing a business. I started with one property when I was in my mid 20's – we sort of did the house hack thing with a VA loan.
Here is Erin (my wife) out analyzing a vacant distressed property near Lake Murray.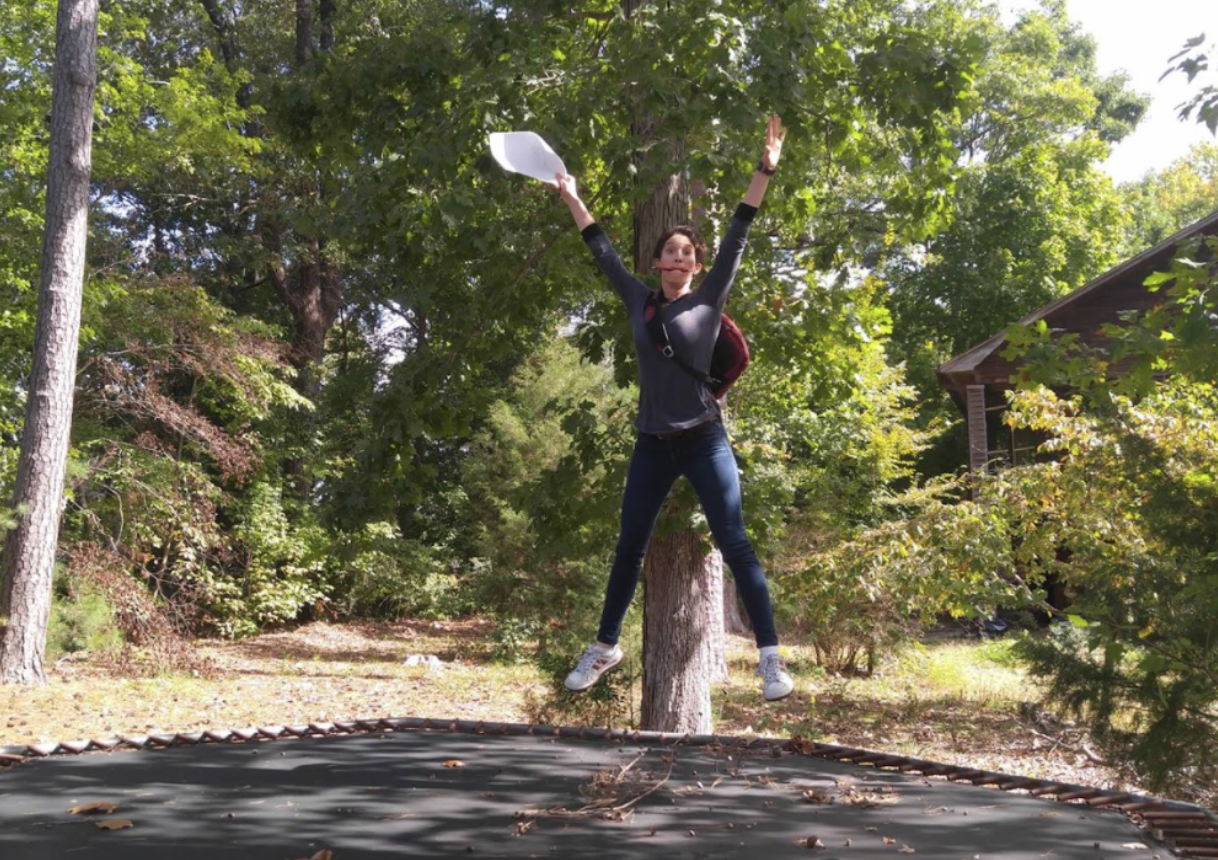 We picked up the pace considerably last year, and more this year, with the record low interest rates offered by banks due to the trillions in recent bailouts, unprecedented central bank intervention, and record deficit spending by our government with COVID. The time to get into real estate is right now, today - we cannot wait.
(To give you perspective, a 30-year mortgage was a whopping 18% in 1981, today it's under 2.5% - which is below the real rate of inflation, so you actually make money taking out a loan; which doesn't make any long-term sense without debasing our nation's currency into worthless German Papiermarks, but I digress. People looking to buy, sell or invest need to know there are record low interest rates, tons of equity in their homes and if you're investing…buying hard assets, like real estate, is your hedge against all this sure inflation by the way. We're all going to pay for all this stimulus and it will be with higher prices/taxes.)
My job on our team is generating leads/prospects with marketing and training our team, while my wife oversees all the transactions to the closing table, arranging anything needed, and speaking with the contractors and other vendors to get things done. We both work from our office right here in Irmo and we have team members in the office and who work from home virtually.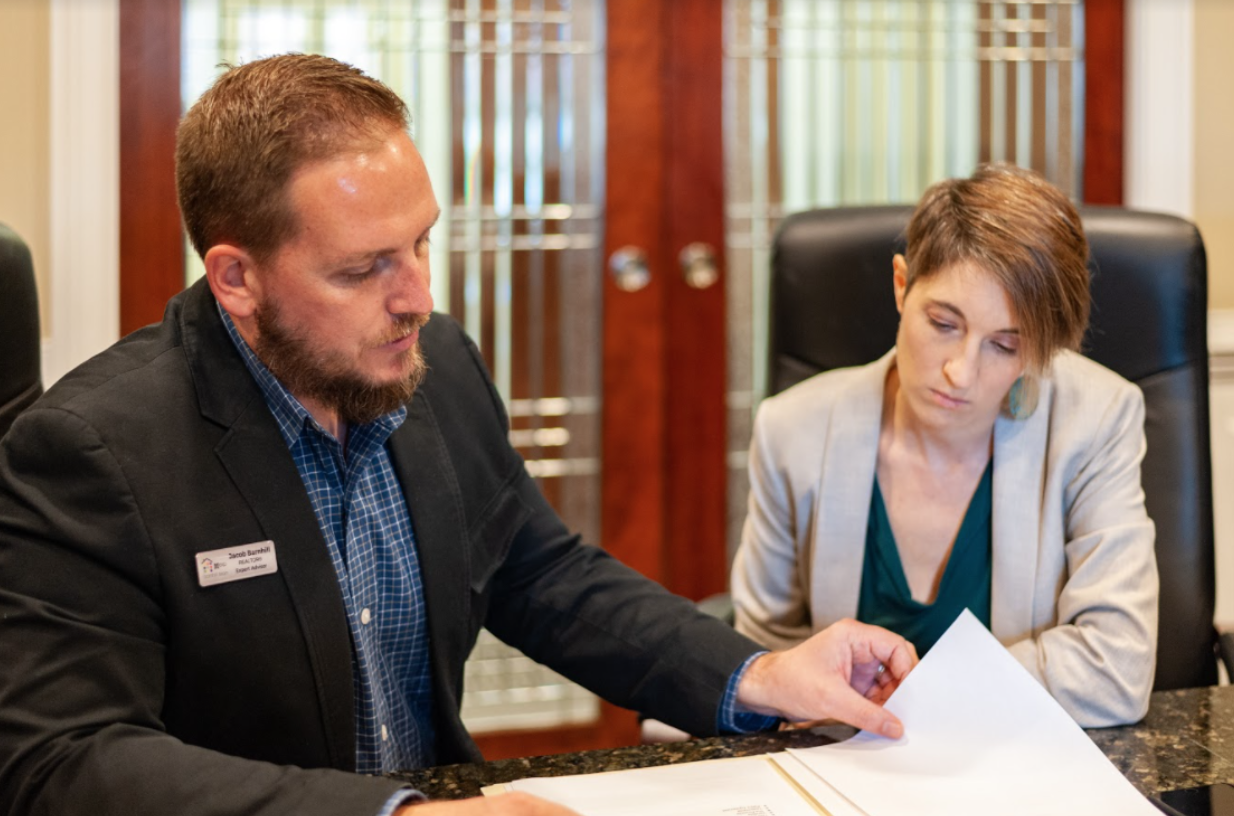 You can learn more about our team on our website. We just started a real estate education group and video blog if you want to check that out.
New technology has made it possible to do real estate remotely and it's honestly changing the industry like we are doing here in Columbia, SC (it's a great place to live).
Here's how the mentorship works….
We're missing the help we need to just simply call all of the interest in properties and our services and we need people to talk to them, and that's why I wrote this to see if you're interested in working together.
I propose a trade, so to speak.
We'll train you on everything we know about real estate and investing. There's no charge. In return, I'll give you the contact information of people in my database we know who likely need to sell their home or are interested in buying. I have the best data, from the best providers, with the best phone numbers after years of research, masterminds, insights, and private conversations with top real estate people. These are not contacts that other agents have. We generate all of our own data. Additionally we have many strong relationships we've built over the years as well.
Now, there are all different types of leads we can give you, but to merely give you an example of what a call sounds like, here's a suggested script for a pure cold call - which is where you'll start to prove yourself before you'll get the better leads.
In this case, you are calling the neighbors a few blocks around a house we just sold (you don't say this exactly, it's just a guide to help you get an honest conversation started, and take the conversation where it goes). The goal is to find someone who is interested in buying, selling or investing - while building a permission-based call-back list of nurtures along the way.
The key with your calls is you must come across as a professional, educated and confident in real estate. You can't sound like a telemarketer. This will come with time and training (that I provide) as you build your confidence on the phone.
Here's an example script:
"Hello! This is Bob and I work with The Barnhill Team at eXp Realty. I'm calling because with property prices so high and interest rates so low….have given any thought to any real estate related plans in the future?" …(They may say yes, they may say no)
Yes - "Moving is a lot of work, what has you thinking of moving?" ….(and you have a normal conversation)
No - "Great, thanks for telling me. I apologize for taking your time. Have a great day" … (Move on)
---
We teach you how to make sure these people are ready and want to meet with us by using tried and true methods. For example if someone is engaging in a conversation and you've taken them through our motivation script and a prequalification script (that we teach) you would walk them through the "next step script" it goes something like this… "Perfect. Our next step is to meet together and do three things:
Go back over your motivation and price
Interview each other - make sure we are a mutually good fit
If everything looks good, we will sign paperwork to activate the next step.
Any questions? (said with downswing)
OK great - let's pick a time.
And that's it - that's how you generate a relationship or future opportunity. We use one script by the way for everyone….we like to keep it simple.
If they are interested now, you'll set an appointment for our Certified Advisor to go meet them. If you set a good appointment our buying appointments sign up at 99% and our sellers are at 80%. This is where we pay you, when they sign an agreement to do business with us in some fashion. You'll learn how to do this (setting the prequalified appointments I mean) with ease. There's also other training we'll provide with answers to all types of questions you'll get from prospects, too. It's not always as simple as you see above.
If they are not ready yet, you'll just follow up until they are ready. If we help them, we'll pay you $250. You'll be paid every month for all qualified appointments you set that get a signed business agreement. Or, you can close on it yourself, if it looks like a good investment property for you, and when you're ready financially of course. We'll guide you if it's in the seller's best interest. Remember, this is a mentorship - you do not work for us. We are in the business of helping people whether that's showing an opportunity to build a career in real estate or someone has a need for our services.
Here's another thing you can do to help us and make $2,000 a deal, too.
We'll give you a list of on-market properties that are active on the MLS (currently for sale) that meet our buying criteria. These properties likely have notes they need repairs (an 'investor special'), or they have been sitting there unsold for a month or two. We know which homes for sale are distressed, too. We have this "inside" knowledge the seller is motivated from our data sources. We'd like you to contact the listing agent, who may not even know this, and tell them you're going to submit an offer on the home. Our Acquisition team will write and present the offer. If we buy the home, we'll pay you $2,000 for making it all happen. You can also close on the home and we'll guide you - it's your choice. How easy is that?
Additionally if you do well and you like this we can put you on salary and pay for you to get a license and you can be a full time Inside Sales representative or real estate agent. Top professionals in those two fields listed before can make north of 6 figures. We want to offer you more opportunities if it's a fit. Or you can become one of our investors.
You're probably wondering are you guys agents or investors? We're both...swiss army knife remember!
Here's some advice. I want you to keep working in your current job to pay the bills while this is your side hustle to build up cash to further your own real estate endeavors. You can make your calls anytime during the day you're free - break it up if needed. Save the money you earn with us and use it to get into real estate full time, as an agent, full time Inside Sales (salary + commissions), buy your own property, start your own business, or stay a mentee with the systems we teach you. The choice is yours. Again, just find a possible consumer wanting to buy or sell - we handle everything else.
You can buy your own rentals, too, with no money down. We can teach you creative finance structures if it's a good deal and a fit for the seller. We can also teach you other ways to buy. One we really love is called the BRRRR Method. Google that and you'll learn all you could ever possibly want to know more. We'll introduce you to our private lenders (close friends of ours) and partner with you for the mortgage financing. You won't need any money to do your own deals with us - we will partner with you and fund them entirely. This is optional of course. We'll talk about how that works later after we build up a relationship since that's us really going into business with you due to the respective down-side risk. Not every deal goes to plan!
I reserve time to teach the sales team in my calendar every day as well as a detailed training curriculum with videos and live training. I also get everyone together every day at 9 am M-F over a web call so we can all meet each other and mastermind on best practices. Don't worry, we record every session in case you missed it or can't make them. I'll go over your work for the week, and in return, I'll teach you anything you want to know. I'm an open book. You'll get free books and other material too that will help you in your journey. You will get my personal phone number and you can call or text me anytime. My wife Erin and I meet with our team every day as well, to discuss deals, marketing, best practices and refining our systems and business. You're welcome to sit in on those calls as a fly on the wall as well, which is some of the best real world training you can get. Like I said, you're going to learn everything you need to know with us.
You also need evidence-driven help to get better with your calls. Every day you commit to make your 20 contacts, I want you to send me an end of day report every day with what your objections and stalls were and any questions you have. We'll go over them together when we meet for our web call every day. This way you build the skills to set more appointments. It's business exercise, and this is completely terrifying for most people, so you must be coachable.
I only want to hire here in Columbia and build a few close friendships with a few cool people like yourself. The mentorship (which is fulfilling to me) and friendship is more important than the work. I'll be honest with you; I don't have many friends here since basically moving here from Washington State when I was in the military and always moving my whole life being a military brat and with full time work and family. COVID and lockdowns have really slowed down my life from more travel and we're really focused on building up our network and team here, so I'd like to meet people here at home with similar interests as me, like in real estate!
I can accept (3) three understudies who have their own independent real estate business at any level currently in existence, no matter how small - or even if you've haven't done much to date or maybe you're just getting started.
I'm looking for someone who has an extra 15 hours a week part-time to dedicate to meet with me and to make 20 contacts a day. That means you'll call about 150 dials a day. (Surprise, not many people answer their phones anymore, but it still works). You can do that in about 3 hours whenever you want, but you'll need to call after 8am and before 9pm CST to stay legal with DNC laws. Saturdays and Sundays could work too if you want, those are actually great pick up days to call. You're calling to give people hope and options – you're doing this with some of the best training you can buy (but it's free). We are the buyer, the agent, the trainer, the real estate swiss army knife for consumers and for you. You will use our CRM (Customer Resource Management tool), it's called Brivity. I think you'll like it, there is a ton of automation and tools already set up for you (we'll be training you on that as well).
You also must have a main source of income to pay your bills. I am not offering employment. This is a flexible, part time mentorship designed to fit the current way you earn a living. Learning best takes place when your basic needs are met (food, water, shelter, car payment, insurance, health, etc). For most people, that's a few thousand dollars a month; you need a job or other source - like family - to pay that. While you'll get paid some great money for helping us out, that's not your main motivation. You'll learn best when your behavior and motivation to work together is authentic, not driven by your immediate need to pay for life's basic expenses. If you are unemployed, there's nothing wrong with that - just get a job to pay the bills doing anything no matter how "embarrassing", and we'll work nights and weekends together to build your life into what you want. If I lost it all, I would be back working at a restaurant, making pizzas, cleaning yards, or doing mindless telemarketing like I did in the early days so I could pursue my passions at night. I would do it with pride, grit, and gratitude to get back onto my feet and succeed.
If you're interested in mentorship, complete the form below. My assistant will call to make sure you answer some basic questions like why you want to do this. In fact, I'm looking for someone with very high motivation, solid character traits, a history of success, and who are on an upward trajectory in their lives. My assistant will schedule a 30 minute phone call for us so we can get to know each other after you apply. We'll chat, tell me your life story, what you want for your life going forward, and ask me anything you want. After that, I'll decide if it makes sense to work together and we'll get started! The next step after your phone call with me, if this is a fit, is to complete an audition. You'll sit in on our Team's morning meetings and make 1,000 calls in a week with the limited instructions I provide you to test your raw talent for this. If you can do it, you're in. You'll also prove to yourself you have what it takes to talk to people from the phone, and that means a lot of rejection. I only want to mentor people who can handle this - until you have the money, of course, to buy all your inbound leads with marketing dollars.
SC EMPLOYMENT LEGAL NOTE: Since we're in South Carolina I want to be super clear with regards to the arrangement. I'll give you an independent contractor agreement to sign. You are not an employee and completely free from my direction and control. You may set your own schedule, you'll work without my supervision, and you'll pay for your own expenses like your phone, computer and internet charges. You must already be customarily engaged in an independently established trade, occupation, or business of the same nature as real estate to be accepted. You do not need a real estate license to do this. All meetings and suggested work to find people that need our services are completely optional; however, I would prefer to mentor someone who is trying to build something. You may end our relationship at any time for any reason. I will never ask you for money, or to pay me for 'coaching'. Let's build something together.
Enter your information below and my assistant will call you within a day or two. Her name is Kirsten.
Look forward to meeting you.
Jacob & Erin Barnhill