Partner with the Fastest Growing Real Estate Company in the World
How would your life change if you consistently earned multiple six figures or more from your real estate business?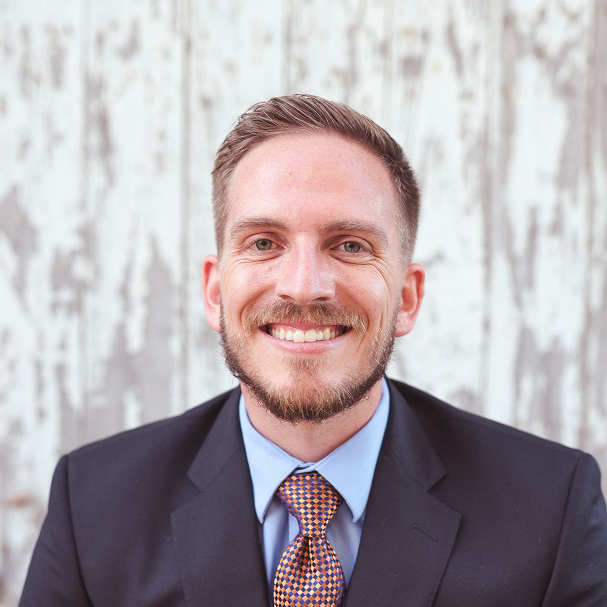 Jacob Barnhill
Dear Real Estate Entrepreneur,
If you're reading this, you are probably looking for a better way. Because deep down you know there is something you're missing to achieve the level of success you want from your business.
Let me make a few guesses about your current circumstances:
You are likely good at running the day to day in your business, however you feel like you're doing all the work and burning the candle at both ends. You probably aren't getting the support that you need in order to advance your career and feel like you've hit a plateau and are working way harder in your business than you originally planned. You want to do things the right way to grow your business and create more freedom, but you're not quite sure how to do that. Many struggle finding the right training, coaching, or structure required to run an actual business that provides you the freedom that you desire.
Just sell more homes, right?....WRONG!
We all know the ugly statistics that 87% of real estate entrepreneurs will fail to achieve the level of success they want and leave the industry within their first year and an overwhelming percent fail in the next five or fail to reach their full potential. These hard working business owners don't leave the industry because they made too much money. They leave because they didn't make any or get tired of the stress or the high turnover of people in their organization over and over again. Many are not prepared to run a real estate business that works harder for them than they do for it.
You might long for the lifestyle that your current brokerage or business model just can't afford you—the freedom to maintain your income while also maintaining life outside of work as you please, as well as your personal goals, and the time to make all of it a reality.
If you're kept awake at night because you can't seem to get off the transaction hamster wheel and are wondering how to create the freedom and income you so desired when you got into this industry. You're spending money and time on things or people that might work eventually, but the expenses and stresses are piling up. You yearn for guidance about what to do next, and when to do it.
Here's the thing: If you don't do something different with your career, you'll probably wind up in that dreaded 87% of the industry or—admitting defeat and leaving real estate forever or forever be stuck in the current day to day business death cycle forever. You'll eventually quit and forgo the better life you always dreamed of, or shrink your goals altogether and may never achieve the level of success you've told yourself you've wanted from your business.
But don't let your frustrations, anxieties, and past misfortunes get you down. There is a solution to your problem, and it doesn't involve letting the real estate business chew you up and spit you out.
I'd like to invite you for a discussion about partnering with us that doesn't involve a split or you paying us money.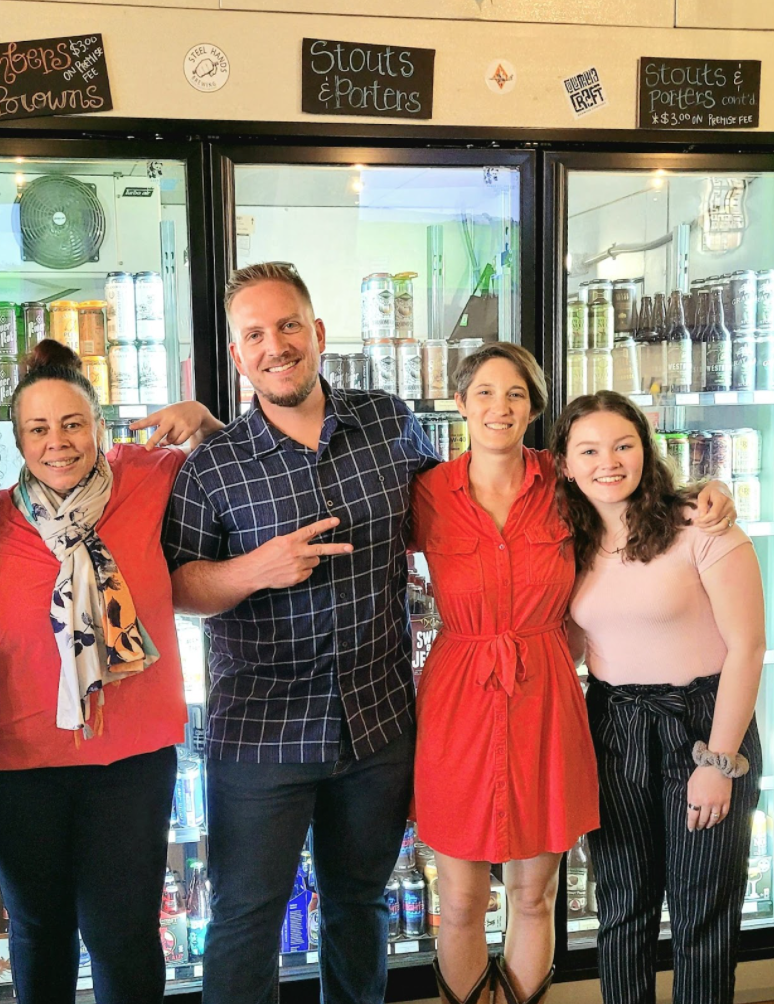 What we believe:
🔥 All of our dreams can be a reality through real estate while having fun!
🔥 We believe in better information, standard practices and transparent options
🔥 We believe in being radically authentic with ourselves and others
🔥 We believe we shouldn't have to live on the transaction to transaction hamster wheel
🔥 We believe eliminating priority confusion, getting the right things in the right order
🔥 We believe in fostering a community of self mastery to crush our life's goals.
🔥 We believe to always seek for the best way things can be done.
🔥 We believe there is a better way and you shouldn't have to pay an arm and a leg for it.
🔥 We believe in being in the right rooms with the right people.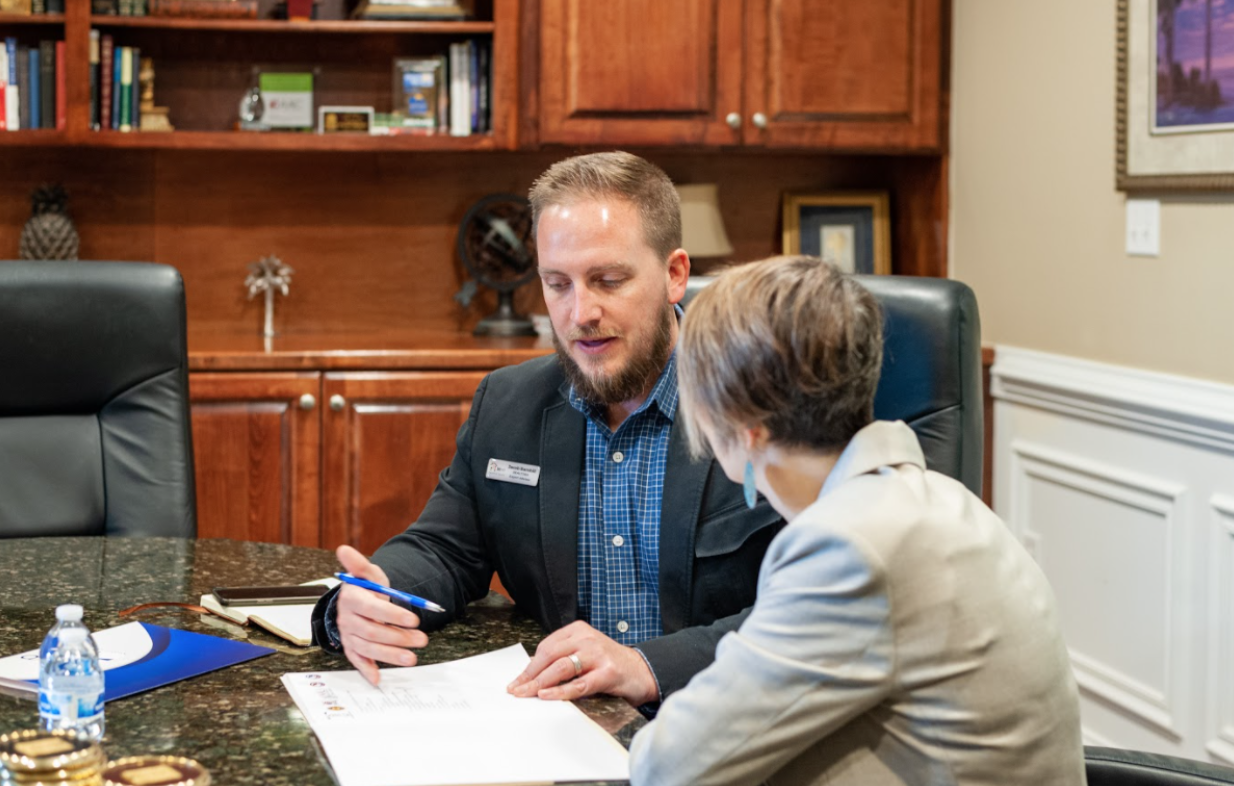 My name is Jacob Barnhill and after I got out of the military, I turned to a career in real estate. I have built two successful businesses since and have been coached and mentored for over six years by some of the top coaching companies in the world. Additionally I've partnered with some of the brightest and most successful real estate professionals in the world. You see I always knew it was about being in the right rooms. I wanted to be the dumbest person in the room as much as I could and learn from the best. I want to get you in the right rooms with me and can pass those lessons from some of the top real estate and business coaches in the industry on to you if it's a good fit. From people like Than Merril, Rob Flick, Brent Gove, Gene Fredrickson, Jay Kinder, Michael Reese, Albie Stasek, John Kitchens, Daniel Beer, Kyle Whissel, Nick Good, Tina Caul, Curtis Johnson, Beth Silverman, Jesse Dau, Parker Pemberton, Mike, Carlos German, Vincent Koo, Chuck Fazio and sooo many more. I'm sure you, like me, have invested heavily into your real estate education. However, this time you'll get the guidance you've been seeking and won't have to pay me or anyone anything ever again.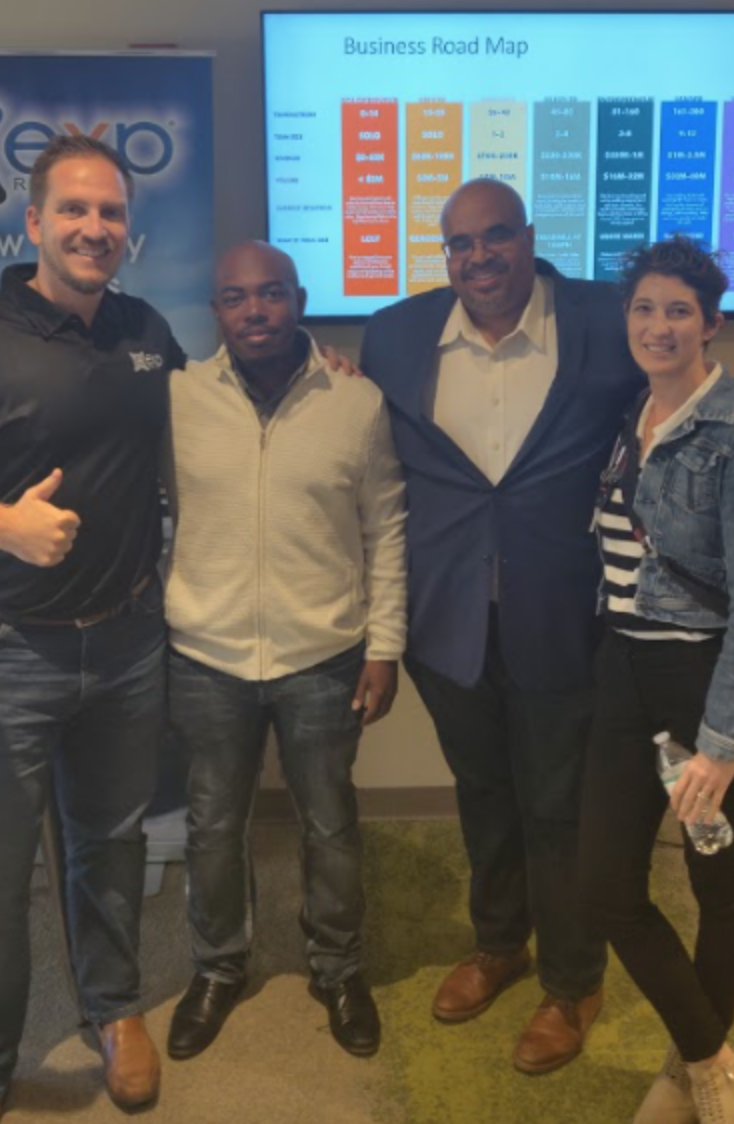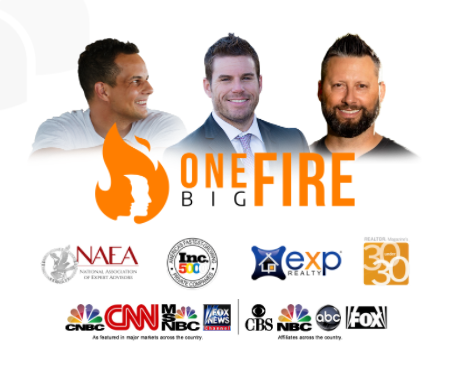 By partnering with us we could help grow your real estate business, lower your costs, create a passive income stream, and build an exit strategy. We can also help you remove obstacles and break through any barriers with the collective knowledge of the best in the business.
If you take me up on my offer to explore whether this is a fit for you, I'd be glad to show you that we're not all just talk—we can prove that what we say actually happens. I know you'll want to do your own research and I think you absolutely should. I've shared a couple resources below so you can see why solo agents, team leaders and even whole independent brokerages investors and wholesalers are partnering with us.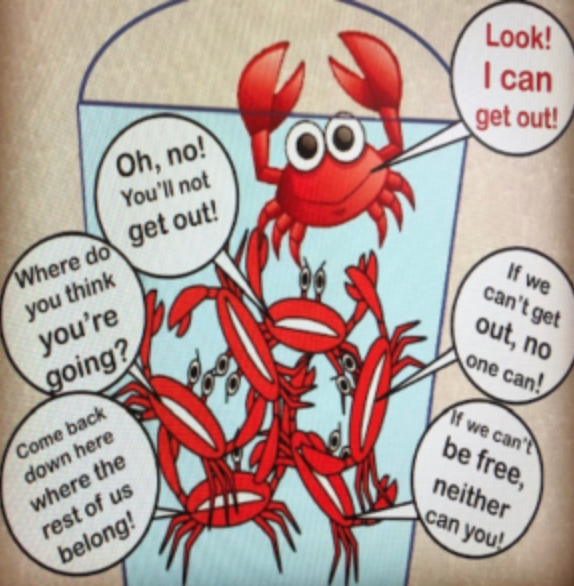 Then again, you could also elect to go a different route. But I'll warn you: Other environments often foster a limiting atmosphere, best practices are not shared, you get only part of the picture or unknown completely and you will be left to succeed (or fail) on your own. Many other organizations will spend a lot of their time calling or texting you so they can recruit you, but once you're there, they don't provide the resources you need to grow your business. There will be training; however the training could box you in BIG time without a larger growth plan in mind and is only about selling MORE houses. Others will promise you money, "better splits", side deals, short term thinking and other false promises to keep you but will only provide the basics as far as building something of true value with an exit strategy and a real plan for the long haul. I mean, if there was a better way you would want to know about it, right?
<pA few of the things I've learned being around such awesome people are right things in the right order, always asking if there is a better way and is the goal actually the goal. Just because you haven't achieved the level of success you've been seeking only means you haven't learned something yet. By starting to think differently and making better decisions this will get you leverage and win time back. Oh, ya and did I mention getting in the right rooms. The possibilities are truly limitless.</p>
---
But don't just take my word for it—consider these stories…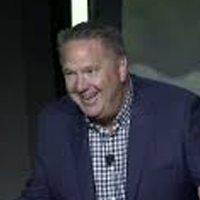 "What I saw in the eXp model was so compelling and so radically different that I just had to make the move. There's an actual exit strategy that no other companies have. There is no chance to retire at other brokerages. You create your own prison there where you need to sell, sell, sell. It's a loop you can't get out of."
---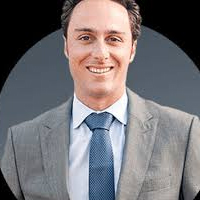 "It's killing the traditional model and this is the highest value proposition available today to people selling houses. Me being at EXP has nothing to do with wanting to move away from Keller Williams vs it actually just has to do with me wanting to move towards something that I see as being a phenomenal opportunity."
---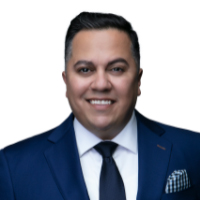 Jose was about to open his independent boutique brokerage, after 20 years selling real estate, thought he knew what eXp Realty was until he looked deeper....He's partnered with us now and his only regret is not coming over sooner when he first saw this model over 2 years ago.
---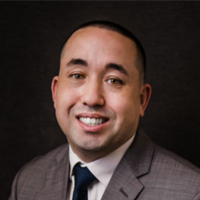 "The first time I heard about eXp was by an aggressive recruiter that I had never met before. Immediately thought it was a pyramid scheme. I didn't look at eXp again until a year later. Glad I did. I wanted to know if in fact it was a pyramid scheme and what the complete business model looked like. One night I went to YouTube and saw a bunch of different people saying the same great things about eXp. I didn't sleep that night because I knew I was going to change brokerage and the future was looking bright. There are so many positives about this company. My brokerage asked what they could do for me to stay. I told them it wasn't just about the commission and that there were too many reasons to not come to eXp."
---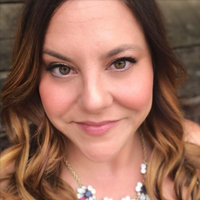 "Once I saw that I'd make $130k more I had zero reservations. Someone showed me with my split at my original brokerage (90%) the fees and my sales data for the last year ($23M)."
---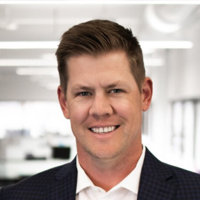 "Coming from Coldwell Banker with little to no support was a no brainer for me. Being one of the first in my state to move gave me motivation to push even harder. I'm thankful for that decision everyday."
---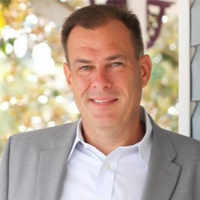 What were your initial reservations about coming over to eXp?
"Being a real estate agent for 21 years and previous was at REMAX for 18 years and I always had an office. I wondered... Where do I go to work since eXp is a cloud based business. I was originally introduced to it in 2017 through a private message on social media and said NO. "
What problem were you trying to solve in your business?
"I was trying to decide on going with eXp or opening my own independent office. I needed more growth and not necessarily the expenses. I wanted to open my own office and have control over my own brand and not have to be a franchise."
What was the turning point for you?
"Saw you could grow exponentially and grow much larger didn't have to have a lot of overhead. Running the math for myself it was going to save us over 6 figures vs the independent option right out of the gates."
What did eXp help you solve?
"EXP solved everything where we could grow a brand, not have the risk and overhead and to boot provided unlimited growth potential not only for me but for my agents as well. Once you see it you can't unsee it! So many opportunities, tools and collaboration." "
---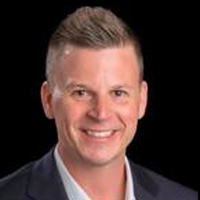 ---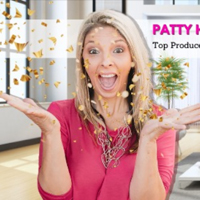 "I have to say My biggest reservation about coming to eXp Realty was that I had my own firm for 20 years and was used to being my own boss, getting 100% of everything and having complete control. I didn't want to lose $16k plus a year and I didnt need training, a mentor, or anything I felt eXp had to offer!

I made the decision to try eXp because I loved the people and the help with growth but my intentions were to see how it goes for a year!

1 year and 5 months later, I realize that not only do I still get to be my own boss because it's still my team and my business, but I make more than 100% and I do give up $16K a year….how? When I hit icon status I get $16k back in stock and I get money for capping, selling my first home, bringing someone onboard to eXp and more! I actually save money by only paying $85 a month for a $500 a month website and CRM and I don't pay $1200 a month for coaching because I collaborate and get the ideas for free. As far as owning my own firm, well I still have my location and business, its just now affiliated w/eXp but now not all of the liability is on me and with my partnerships and collaborations with many leaders at eXp it has allowed me to grow and change my mindset and this is….. priceless. I am so grateful that I am not on an island by myself anymore and that I made the scary decision to try something new! "
---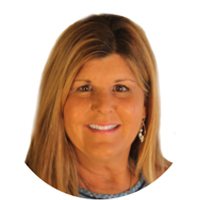 "I disliked the hard pushing recruiters when I first heard about it. I eventually connected with other eXp agents to hear what it was about and I connected with agents just telling their story on how eXp has been life changing for them. That spoke to me. It's an amazing company and like any company there are people that hurt the brand in one way or another. There are definitely more people doing it well these days. I love eXp!!!"
---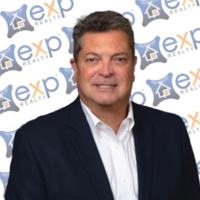 "I spoke with Jay and 10 minutes later I was ready to move. I found if I didn't I would never sleep again. I ask agents now that are on the fence, what is your best and worst case scenario if you switch and what is the best and worst case if you don't."
---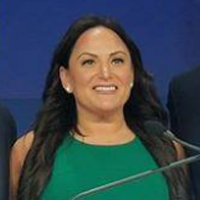 "I was approached by people I never met on LinkedIn for 2 years and always thought ….I make 100% why would I want to spit?. For me it took knowing this group and attending a live event on social media topics with eXp talk at the very end. Even after I spoke to another group at eXp to gain more perspective, which ultimately let me to realize if I was going to make the move it would be to the upline that I felt I best clicked with. And here we are. As I approach my 2 year anniversary with eXp everything that you hope to have happened has happened. More than doubled my production, 6 figures in company equity, huge platform to grow as a leader in eXp and the Mentor Program, partnership opportunities I never thought possible, health insurance saving me $10k a year and friendships with you clowns...which above all has been the most rewarding part of our family. The respect I have for the work that you guys do, for the people that you are, it is such a blessing to be surrounded by you guys."
---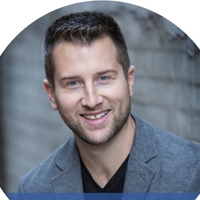 "It was a purely logical/math decision. I had no emotional attachment to my old brokerage like so many do. It's crazy to me how many agents get hung up on emotional reasons when it's clear the best business decision is eXp."
---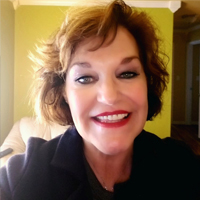 "It was a leap of faith for sure. With 29 years and had worked with Coldwell Banker, Re/Max, and Berkshire Hathway. The day I said Yes, to eXp Realty, as my forever move, was a total shock! I didn't have eXp on my radar at all. I researched many different business models for 2-years. I was exhausted, I wanted a company that made decisions, with the best interests of the agent in mind in every aspect of the business. It was Saturday morning, I had to pick a company on Monday. I thought of Joyce and Terry Thomas, however, they were at eXp Realty. I decided to search online independently. I didn't want to be swayed. As I searched, it was evident that I needed to make this move right now. I reached out to someone I knew at eXp Realty on Facebook. I signed up before 12 noon. I am so excited to be on this journey with a team of 75,000 agents strong. We are disrupting the Real-estate industry with the highest level of technology. That brings so much value to our agent's experience, as well as our customers from across the world."
---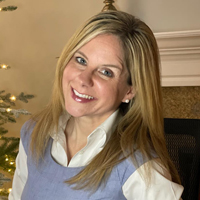 "I was worried about having personal accessibility and support from a managing broker since all was virtual/no actual home office. I was worried about how easily commission checks would be processed. I was concerned that eXp expenses and commission splits were really as good as they seemed. Plus I was concerned that agent attraction would take away from time needed for clients. My sponsor, my husband and I made a deal that if things weren't as good as they seemed in 3 months we'd switch back to REMAX. I'm never going back!"
---
We'll start with a basic conversation of "What are you trying to solve?". Give you some information so you can do your research. And if it's not a good fit that's ok too. We can create leverage and oil wells for you to get business coming to you, connect you with the right resources to solve that next problem for you, help you grow your business, win some time back or get you to retirement with a lot less stress…..while having more fun in your business than you ever believed possible.
Our offer is this: Join us, profit more, make better decisions, have less to do, and have more fun without ever paying us a penny, giving up a percentage of your commission, or having to pay for coaching, training or technology ever again?
Let's make sure the ladder is up against the right wall and create the freedom you desire. It's not going to be easy, but if you put in the work, you'll be consistently profitable in this business, market-proof, aligned to people living their life's purpose, creating passive income, have ownership stake in things, personal growth and more contribution than you ever thought possible.
When you partner with us, the onboarding process starts right away. Our onboarding specialist will get you plugged in. We even have a dedicated onboarding specialist for larger organizations and teams. Everything is completely laid out for you to make sure we're doing the right things in the right order for you and your business. Structured training, group settings, and one-on-one support from me and our other partners are just a phone call away.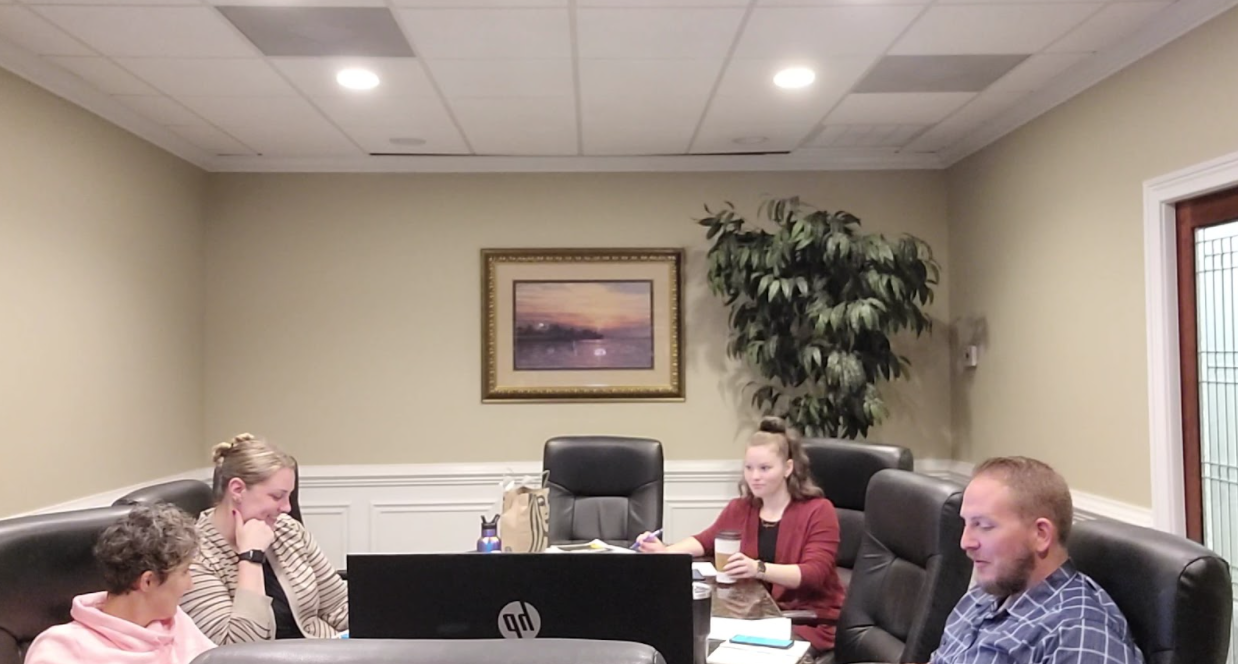 The choice is yours: Face an uncertain industry full of mirages and false promises on your own and without the business building concepts and an incorrect or antiquated model—or partner with us, consistently earning a strong income while significantly improving your quality of life and focus on what you love most.
If you follow our process, I guarantee that you will reach all of your goals, no matter what they are. Actually what we find is once you see it and really understand the opportunity and what is here for you it's hard to unsee. Most people that get it are blown away, say they are very surprised and had no idea something like this was even possible. And just about everybody wishes they would have come over sooner after they decided to make the leap.
You are either extremely interested at this point or you're coming up with reasons it won't work for you. I urge you to do your research, do the math and come up with your opinion after looking at ALL of the facts...It could change your life...It could change your family's life.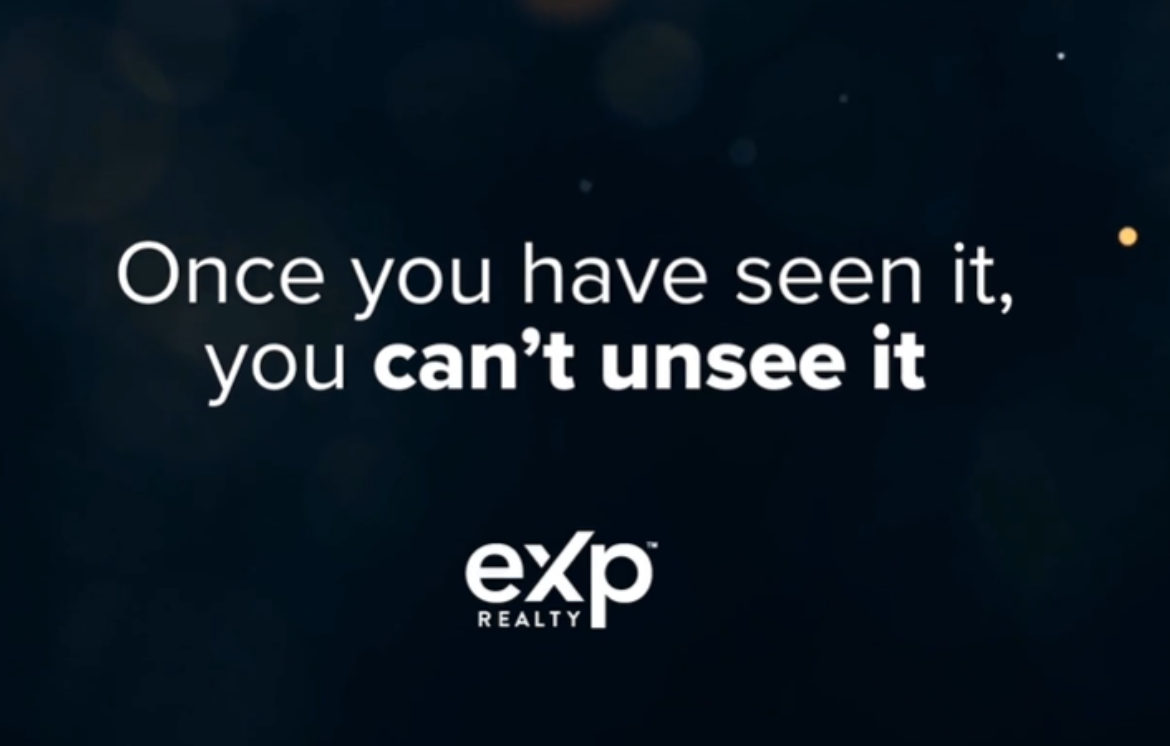 If your interest has been piqued, I do urge you to act quickly. It's time to crush your goals!
Let's get together now so we can make sure you succeed in real estate regardless of what happens next.
I hope to hear from you soon!
Jacob Barnhill
---
🔥🔥🔥🔥🔥🔥🔥🔥🔥🔥🔥🔥
"I believe if we know better we do better. But we can't do better until we know better. If you knew a better model existed would you be open to learning more about it?" — Coach Burt, Monster Coaching
🔥🔥🔥🔥🔥🔥🔥🔥🔥🔥🔥🔥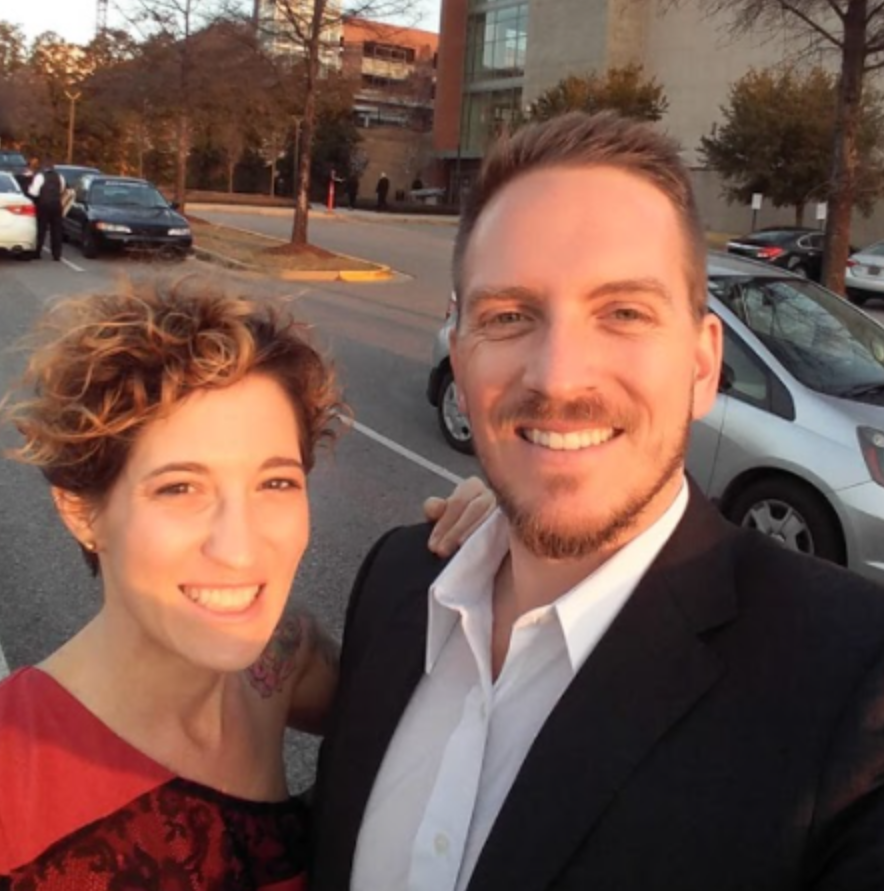 ---
What you will get when you partner with us
Access to all Action Oriented Agent Material recordings and live events at not charge.
Unlimited access to our private group of business owners to hold you accountable to your goals, schedules and more.
Unlimited access to Jay Kinder, Michael Reese Al Stasek and myself (via cell phone) for anything you need - seriously, we are your business partners
Lifetime membership in the National Association of Expert Advisors so you can leverage our PROVEN, done for you marketing tools to grow your business
Done for you listing and buyer presentations we've used to sell over 6,000 homes so you have a proven system to win clients
​Certified home selling advisor designation so you are training on how to win every listing at your price and eliminate discounting forever
​Certified home buying advisor designation so you have a system of attraction that gets buyers to run red lights to meet with you.
​Prospecting Gold, our scripts and dialogues for you or your ISA to make money through outbound prospecting that we used to 272 transactions in 12 months
​Inside Sales Bootcamp - our 3 day private client course breaking down how to execute outbound callers to scale your business.
Strategic Marketing Masters - our course led by Jay Abraham exclusively for real estate agents
​52 Listings in 52 Weeks
Our done for you marketing and follow up campaigns that generate and convert quality buyer and seller appointments
​Buyer agent Training so you don't have to invest your time training your agents every week
Agent to CEO Training - our coaching in a box so you have all the systems, processes, and documents to grow your business at your fingertips
​Weekly Live Calls with Jay, Michael and Al on what's working now
​Weekly interviews with the industries top agents so you can learn exactly what top agents are doing to get business
​KRU - Kinder Reese University and Inner Circle so you have access to our team of experts in marketing, outbound ISA services, and coaches so you never have to pay for coaching and training again
Access to all NAEA and Kinder Reese live training events throughout the year for only the price of materials.
​Invitation for producers closing 25M or more or with a minimum of 5 agents attracted to our private client mastermind
All of our team's training and resources so you can plug and play and duplicate in your business. We won't hold anything back!
​The certainty that you will be as successful as you always imagined
What does it look like when I first start? We have an onboarding specialist to help you assimilate quickly and efficiently. We have a detailed onboarding checklist and you are going to get lots of love and attention from our team so you can Crush IT!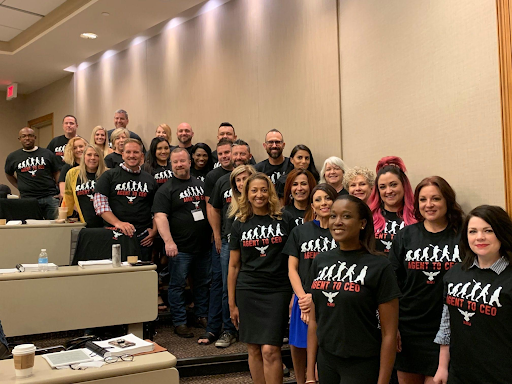 Book your call to learn exactly what partnering with us will look like